A Remarkable Coin Bank That Makes You Want To Save Your Money!
Do you want to get your kids hyped up with saving their money?
Teach your kids the value of saving with the interactive Dog Coin Bank!
It's a very hungry dog that happily eats and stores your coins!
Feed the dog as he happily wags his tail and shakes his head with every coin you save!
Make your dog as full as possible and learn the value of saving in the process!
Save your money and have a blast as you laugh and interact with the remarkable Dog Coin Bank!
Non-toxic, durable and safe!
Made with superior quality and non-toxic materials that are guaranteed safe for every kid!
Product Specifications:
Requires 2 AA batteries (not included)
Dimension: 165X81X168mm (approx.)
Weight: 361g
Package includes: 1* Dog coin bank
Get creative in saving your spare change with the hilarious Dog Coin Bank!

Watch It Come To Life As It Eats Your Coins! 
It virtually collects every coin you feed it!
Simply place your coins on its dish and watch the toy come to life as it wags and eats the coins!
Entertain your kids with this amazing toy and encourage them to save money in the process!
Conveniently access your hard-earned savings with its easy access front compartment!
It's a cute and hilarious interactive coin bank that is perfect for all ages!
Teach your child the value of saving money and get the interactive Dog Coin Bank now!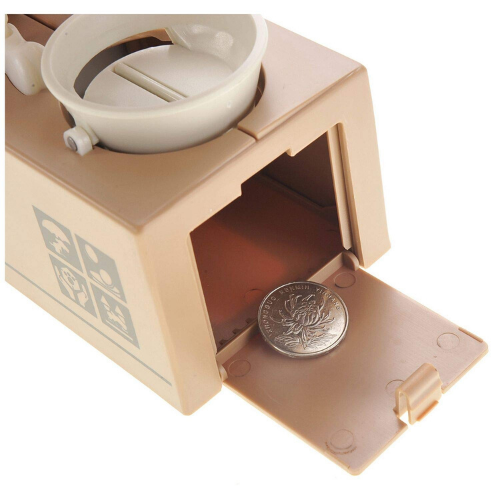 100% Money-Back Guarantee
Try out the Dog Coin Bank for 30 days and if you don't like it, you'll get your money back!
Absolutely risk-free!