Fully utilise your grilling space and grill your meat perfectly even with our grill rack. Comes with 6 slots for any food for perfect grilling.

Saves your time and frustration, perfect results every time. Clean, easy and safe, made with stainless steel for extra durability.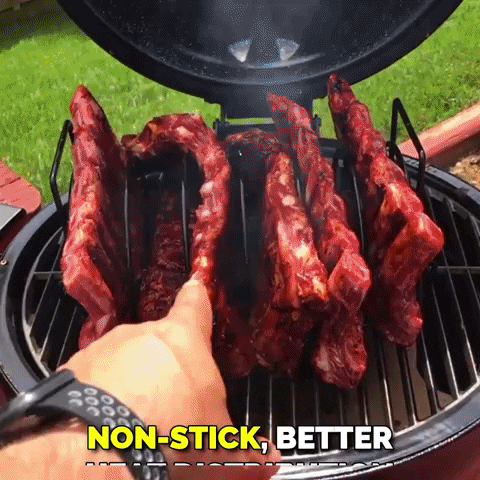 FEATURES
Total of 6 slots for food, completely utilise your grilling and oven space. 
Perfectly designed to be able to grill every part of the food evenly, browned evenly all the way around.  There are no dark spots or grate marks. 
Safe and durable, both the rack and the tray.
Can be used on the grill, in the oven, perfect for any way of cooking.
SPECIFICATIONS
Size: 35x19.5x11.5cm
Material: Stainless Steel
PACKAGE INCLUDES
1x Grilling Rack